"You don't have to be great to get started but you do have to get started to be great"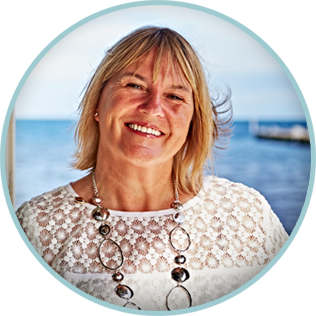 She's currently Europe's No. 1 Female Network Marketer and ranked amongst the world's most successful entrepreneurs in Team Marketing
Every morning you leave the house in a rush to go to a job that's ok but doesn't inspire you. You work long hours for an average wage on behalf of someone else and go home again too tired to enjoy the evening. You've not been on a date night with your other half in as long as you can remember and time, energy and money are all in short supply. You love your children with a passion but constantly feel guilty that you've missed another sports day, dance show or swimming gala and your gym membership hasn't been used in months.
Does all this sound too familiar? I know how you feel. I felt that way too for many years; juggling family and life around a job that didn't give me much satisfaction in return for an average salary and a 1% annual pay rise if I was lucky. Everything changed when I was presented with the opportunity to work for myself; supported by an already thriving company in the booming Health and Wellness industry and, initially, part-time around other commitments. For £200 I got started with my own business, said goodbye to the boss ten months later, was earning a six-figure income within three years and have never looked back.
Here's how you can do the same …
In short, she's the person you'd want on your team! Results driven, determined, down to earth and passionate about her family, Jayne's unstoppable when there's a goal in sight. She has proved, beyond doubt, that with the right attitude, a huge dose of desire and the right work ethic, business success and a six-figure income can be yours. Here's what she says…
"I've spent the past 25 years building a multi-million-pound business which continues to grow year on year, spanning over fifty countries globally and working alongside over 1 million business partners. My extraordinary story started in 1993 when, as a struggling single mum employed in agriculture, I accepted an invitation to look at an opportunity with a US-based health and nutrition company. It was one that changed not only my own life but that of thousands of people worldwide.
I'm now recognised as one of the great leaders and trainers in the Health and Wellness industry and the wider business world. I believe that the key to achieving my own goals has been in helping others to achieve theirs. Working with ambitious individuals, groups and organisations around the world, I've coached, mentored and inspired thousands of others to achieve the lifestyle they have always wanted.
A world leader within Team Marketing
Looking for a career change? Want to secure your financial freedom? Jayne's business model offers you this and more.
Philo says, "I was working crazy hours as a Lawyer and I thought, there must be more to life than this." Jayne showed me how to replace my law income and develop a global business, as well as being able to invest in property."
Chris says, "I had the corporate job, car and salary, but no time with my family. Jayne showed me a different way to earn a 6-figure income and have family time."
Claire says, "I was already working 3 part-time jobs, to bring extra money into our home, and take the pressure off. Jayne showed us how to replace those incomes and more, giving us money and time to travel the world with the children."
Bettina says, "I was working as Cabin Crew and was often away for days at a time. Jayne helped me build an income that replaced my Cabin Crew salary, giving me precious time with my children."
Jayne's business offers you a choice.
It's your choice … financial freedom, the life you want, to travel, to own the home of your dreams, to educate your children, to worry less and to step outside the box.
What awaits you in conversation with Jayne?
This business isn't for everyone but if you're ambitious, motivated, looking for a career change and have BIG dreams, then we need to talk about…
with me by your side and with a proven track record of 25 years industry experience, I AM the business partner that you should be collaborating with. My passion, when teamed with your hard work, great attitude and a genuine desire to change, WILL get results.
I have it and, in the first instance, you don't need it! There aren't many opportunities where a career change means not transferring your key skills or proving your qualifications. If you're already a budding entrepreneur, have a background in sales, marketing, HR, account management or run your own business, then your skills can be put to work immediately. Other than it's your attitude that determines where you'll go from here.
it's precious after-all! I can show you how to work smarter not harder. True you'll need to put in the effort; but building something for yourself wouldn't mean much if it didn't come as the combined result of your drive and determination. You can be savvy with your time management so that, as your income increases, so does the time you can spend with family and things that really matter.
You've heard it plenty of times; "think outside the box." Well it's the box itself that holds true entrepreneurs back from being visionary and keeps us all fearful from taking the steps to make the change that matters. I'll show you how to "Bin the Box" and make your own rules about how you work, who with, when and where. It's your choice!
Hear from others how Jayne has changed the lifestyles of millions of people worldwide through collaboration alongside clear and concise coaching and support.
If you would like to change your existing lifestyle and you're seeking a career change that brings new and exciting rewards, speak to Jayne.
I'd be surprised if you didn't ask; after-all I did! Think about WHY you want to make a change and ask yourself what is it that you're looking for. I'd hazard a guess that it includes at least something from the list below…
It's probably at the top of most people's lists (although more money could well be vying for first place). True that the traditional 9-5 is being replaced by a 24-hour society who work from home or hot desk wherever and whenever needed. Not true that this work-model gives you any more time in an already overloaded schedule. Learn how to work the hours you choose to free up the time you need and without sacrificing your income.
With an already established and hugely successful multi-million- pound industry to back and support your efforts, and a proven record of corporate security, you can be reassured that this business model allows you to be yourself. You won't have a boss, but you will have security, you won't be told what time to start work or where to sit or when to take lunch. You'll be your own boss and focus on your own priorities to get results that matter to you and your family.
You've heard it before, and probably said it more than once yourself, "There's never enough to go around." I can show you how to change that. In the first 10 months of working my business part-time around my then career, I matched my salary and kicked the day job into touch. Less than three years later I was earning a six-figure income. I'm not saying this to impress you but rather to impress upon you that if I can do it then what's stopping you?
Coaches and mentors don't come cheap and many don't come with a proven track record regardless of their claims. With Jayne as your coach, mentor and business partner, you get all the advantages of her 25 years of proven experience without any of the costs. What's more, if you can match her drive, enthusiasm, determination and passion to succeed at all costs, then your business WILL succeed way in excess of your wildest dreams.
What if you could choose the people that you work with based on a like-minded set of principles and ethics? What if your Board of Directors were hand picked by you because they share the same vision, have the same work-ethic and, just as importantly, because you enjoy their company? This business model supports your choices in growing something for yourself in collaboration with people you want to work with.
 Click here for instant access to your free "Secrets to Success Blueprint"
YES if you have a strong desire to be your own boss
YES if you're dissatisfied with the status quo and need to make a change
YES if you're entrepreneurial, results driven and visionary
YES if you're looking to build a lifestyle that others can only dream of
YES if you're open to an already experienced business mentor supporting and coaching your journey to success
YES if you have past or current experience in sales, marketing, HR, leadership, account management or running your own business already
YES if you have an open mind, a great attitude, the desire to change and an unstoppable work-ethic
Got 15 minutes? Book a no obligation chat with Jayne
If you are looking for a new challenge with the potential to make a significant secure income while working with a great range of products and being mentored by me, then I would love to hear from you. Pop your details into the form below and lets arrange a call.